Sponsored: About the VOLTAIRE®-CD Clinical Study
VOLTAIRE®-CD
(Boehringer Ingelheim Biosimilar Study 1297.4)
Patient Information
Help us open the door to a potential new treatment option for patients with Crohn's disease
Thank you for your interest in the VOLTAIRE®-CD Study!
What is a clinical research study?
A clinical research study is a medical investigation designed to help answer questions about potential new medications. All medications must be tested in clinical research studies before they can be prescribed by doctors. This brochure provides information that may help you to decide whether you would like to take part in a clinical research study called VOLTAIRE®-CD.
What is the VOLTAIRE®-CD Study?
The VOLTAIRE®-CD Study is looking at the safety and effectiveness of BI 695501, a proposed medication similar to Humira®. BI 695501 is an investigational medication for patients with moderate to severe Crohn's disease (CD). Approximately 285 patients from around the world will take part in this study.
The investigational medication BI 695501 is a potential new version of adalimumab and is expected to be similar to an already approved version of adalimumab, known under the brand name Humira®. This study will see whether this new version of adalimumab is as safe and as effective as Humira® when it is given to patients with CD.
What is a biologic medication?
Biologic medications are made by living cells. Unlike many other medications for CD, biologic medications specifically act in the part of the body that is causing problems. This can help to avoid the side effects that are caused by other medications, which can affect the whole body.
Biologic medications are more difficult to manufacture than chemical medicines, such as acetaminophen (paracetamol), and can be expensive to produce. Many patients around the world are often unable to access biologic medications like Humira® because of their high costs.
What is a biosimilar?
Biosimilars are highly similar versions of existing biologic medications that are brought to market once the patent of the original biologic medication has expired. Biosimilars may cost less than the original biologic medications, helping to reduce treatment costs for individual patients, as well as for the healthcare system in general.
The medications can only be called "similar" if no important differences can be found in the safety and effectiveness of the biosimilar when compared with the original biologic medication.
What is adalimumab?
Adalimumab is a biologic medication made of proteins called monoclonal antibodies. These proteins are similar to natural antibodies that are usually found within the human immune system, where they target infections and tumors. Adalimumab targets and blocks a substance that normally helps to regulate the cells of the immune system, but which causes inflammation in the digestive tract of people with CD.
BI 695501, a potential adalimumab biosimilar to Humira®, may help to lower treatment costs.
What will taking part in the VOLTAIRE®-CD Study involve?
The VOLTAIRE®-CD Study is made up of several periods, which are described below. If you respond well to the study medication, you will take part for approximately 60 weeks, involving up to 28 visits to the study center.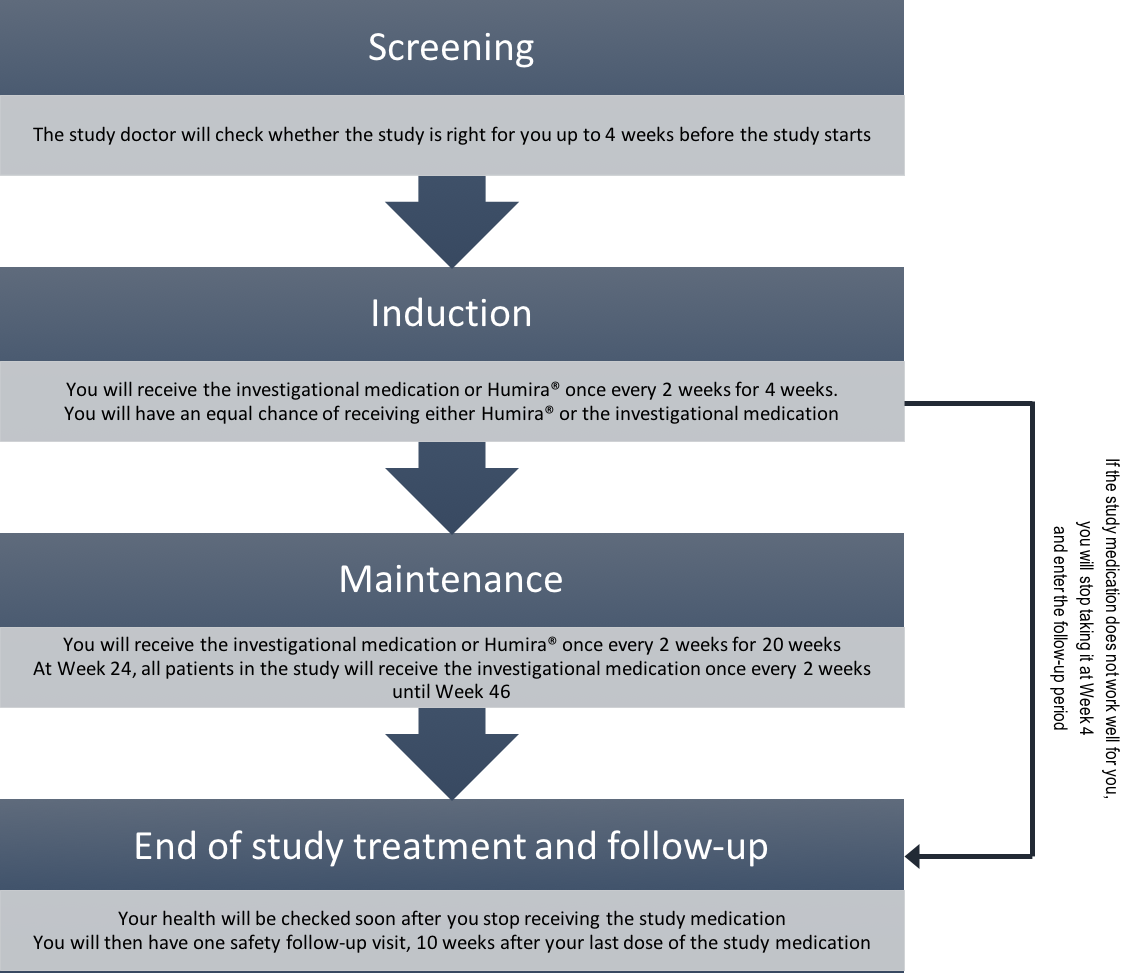 What tests and assessments will be done?
As part of the VOLTAIRE®-CD Study, you will need to visit the study center regularly (once every 2 weeks). The study doctor will perform some tests and assessments during your study visits, which may include: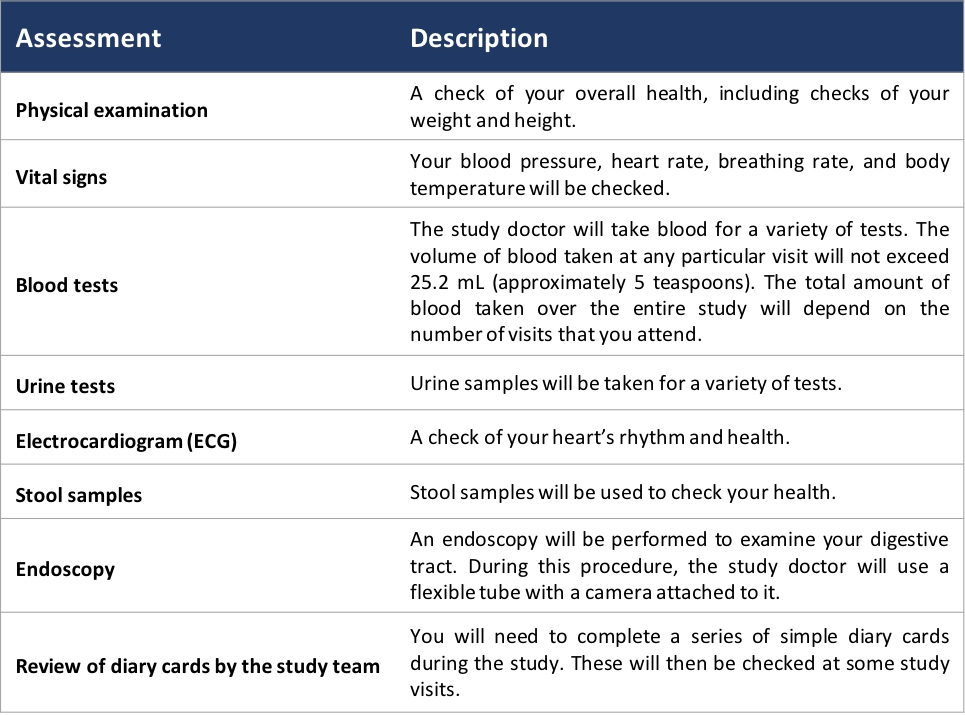 Could you take part in the VOLTAIRE®-CD Study?
You may be able to take part in this study if you, at a minimum:
are 18–80 years of age
were diagnosed more than 4 months ago with moderate to severe CD
are still experiencing CD flares (i.e. you have "active" CD). If you are not currently experiencing a flare, you may still be able to take part in the study at a later date.
Find out if you may qualify for the VOLTAIRE®-CD Study
A note from InflammatoryBowelDisease.net: The content of this page was provided by our sponsor. InflammatoryBowelDisease.net does not endorse any investigational product(s) or treatment(s) used in the trial. The Sponsor of the trial is solely responsible for the conduct of the trial.
Written by: Anna Nicholson | Last Reviewed: January 2016.