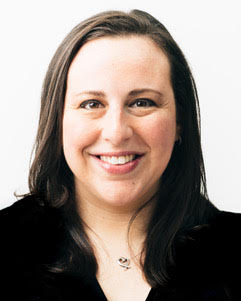 Amanda Osowski is a wife and mother living and working in Chicago, IL. After earning a Masters Degree in Public Health, Amanda worked in clinical trial recruitment, specializing in breaking down barriers between patients and enrollment into clinical research. During her journey through infertility and after becoming a new mom, Amanda founded Heartfelt Beginnings, infertility, and postpartum doula agency. Her passion for advocacy, community, and writing along with her experiences of becoming a parent have made her both a fierce advocate and a pillar of knowledge.
Amanda was diagnosed with Crohn's disease in January 2016, after suffering for more than six years with disease-related symptoms. Her path to diagnosis was incredibly trying and drastically impacted her mental health & her support system. Amanda has spent the last decade sharing her experiences and tirelessly fighting to help patients of all types assert their own voice, advocate for themselves, and ultimately see an improvement in their quality of life.
After becoming involved with several patient-led platforms in the IBD community, Amanda has become passionate about creating content and sharing information about the realities of living with Crohn's disease - including but not limited to caring for one's mental health, obtaining professional accommodations, exploring fertility, experiencing pregnancy, childbirth, and breastfeeding, and managing one's health even in remission.
Amanda has struggled with other chronic health conditions over the last decade including Rheumatoid Arthritis, Migraines, and Insomnia, and the associated Depression, Anxiety, and Medical-PTSD. Amanda is focused on sharing her story and experiences with others, ensuring that nobody feels isolated or alone in their own lives, and providing quality resources to anyone who may need them, especially chronic illness patients.
Amanda is also the mom to a toddler conceived through IVF, and speaks candidly about pregnancy and parenting with Insomnia and other chronic illnesses. You can find Amanda on Instagram @amanda.osowski and on Twitter @amandabosowski sharing snippets of everyday life.
Click here to read all of Amanda's articles on InflammatoryBowelDisease.net.