Colin Harris
Last updated: November 2020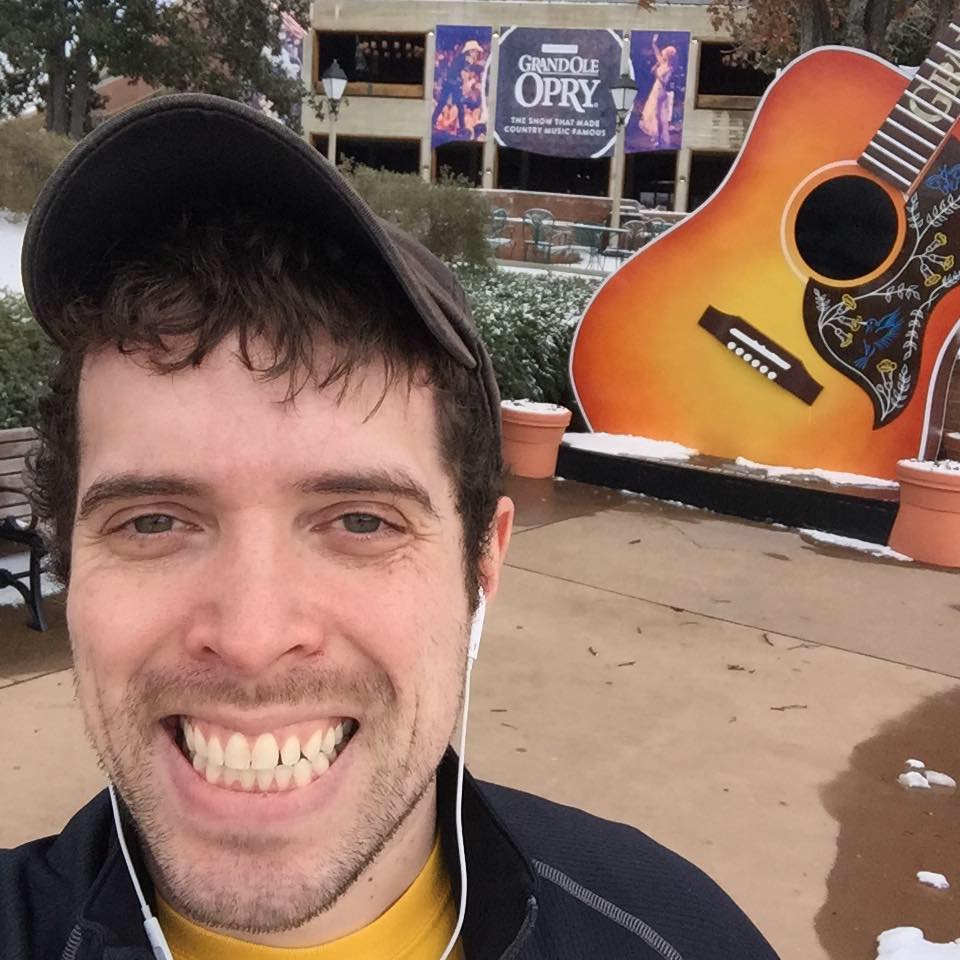 Colin was previously an advocate on InflammatoryBowelDisease.net.
Colin Harris is a 30-something writer from Ohio, currently living in the Nashville, Tennessee area with his wife Kara, and their cat Sadie. He was given the worst birthday present ever in 2008 when he was diagnosed with ulcerative colitis and forced to lay off the birthday cake at his party that evening.
A few months into his first "real" job as a newspaper reporter, he began experiencing the trademark signs of IBD: frequent trips to the bathroom, a sped-up digestive cycle, rapid weight loss and a noticeable lack of energy during the day. It was those symptoms that ultimately led to his diagnosis of UC on March 11, 2008.
While many experience successes managing their UC, a laundry list of medications had failed to improve his standard of living and Colin made the decision to have his colon removed. Six months after his initial surgery, part of his small intestine was reshaped and converted into an internal reservoir, a process better known as the J-Pouch surgery. Since then, he has been able to enjoy a normal life and, if anything, gain a little more weight than he is used to carrying around.
Colin wants people to know that UC is not a death sentence. There are times where you won't be sure that you have the energy to keep pressing forward, but if you take an aggressive approach to your treatment and explore all your options, you can still live the life that you want. Since being diagnosed with UC, Colin has worked with the Crohn's and Colitis Foundation of America as a speaker and mentor and has volunteered his time raising money for the organization and working as a counsellor with Camp Oasis, the CCFA's summer camp for children living with IBD.
You can find Colin on social media on Twitter and Facebook or at www.colin-harris.com.
Click here to read all of Colin's articles on InflammatoryBowelDisease.net.