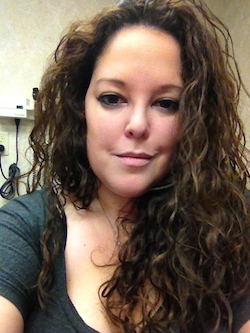 Holland is a writer, marketing consultant, and patient advocate. She has been living with Crohn's disease since her early teens where she was misdiagnosed with severe IBS. In 2005, after battling with symptoms for close to a decade, she was properly diagnosed with Crohn's. However, she still wasn't given the proper treatment protocol and went about her twenties with the disease left untreated.
When Holland turned 30, Crohn's began to take over her life. It affected her work and home life immensely. It also caused debilitating arthritis, which she didn't know was possible. This is when she decided to turn the tables on the disease and regain her health, life, and everything in between from what the disease was robbing from her of. As a trained journalist and professional writer, Holland used her skills to fight Inflammatory Bowel Disease with knowledge. This also introduced her to the world of health and patient advocacy.
Through her blog, Pretty Rotten Guts, Twitter account @jaimeeditor, and Instagram @slightlyjaided, Holland uses social media as a way to connect with fellow patients and advocates. She also volunteers to help influence patient-focused policy, whenever possible.
Holland resides in Florida with her husband, Matt, their rescue dog, Poppy, and Pug, Lily, and enjoy spending time with their family and friends. They also enjoy long walks on the beach, but it's usually too hot for that, so they stay inside where there is air conditioning.
Click here to read all of Holland's articles on InflammatoryBowelDisease.net.