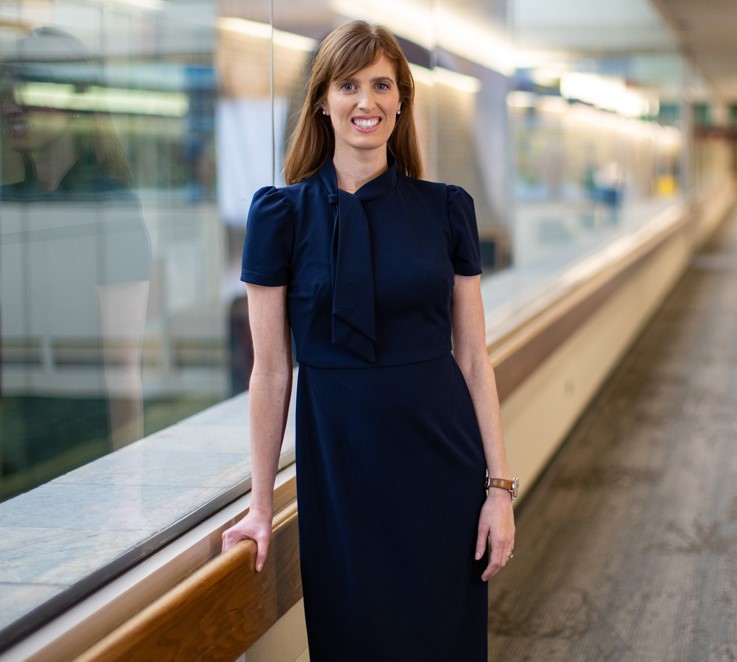 Dr. Megan Riehl, was previously an advocate on InflammatoryBowelDisease.net.
Dr. Megan Riehl, a prominent GI psychologist at the University of Michigan who has lectured extensively around the country in the area of psychogastroenterology and is considered a leader in her field. Her clinical expertise spans the field of gastroenterology from patients with motility disorders like IBS, to those with chronic gastrointestinal diseases like Inflammatory Bowel Disease and Celiac Disease.
Dr. Riehl is the clinical program director of the GI Behavioral Health Program at the University of Michigan where she has a full-time clinical practice, leads GI behavioral health trainings and provides peer consultation. Her research and clinical expertise have led to several peer-reviewed publications, book chapters and invited commentaries on well-known media publications and websites (MedScape, Healio Gastroenterology, Everyday Health, HealthCentral, Oshi Health, MedPage Today, Today's Dietitian, Experience Life, KateScarlata.com, PhoebeLapine.com, Epicured, ReachMD, etc).
Dr. Riehl has been invited to speak about her area of expertise on Sirius XM Doctor Radio and the internationally syndicated television program The Dr. Nandi Show. She serves on national committees that highlight her vast ability to serve diverse GI patient populations. She is the co-chair for the Training and Education Committee of the Rome Psychogastroenterology Section; the Psychosocial subcommittee chair for the Crohn's and Colitis Foundation's National Scientific Advisory Committee's Patient Education Committee and is a member of the American Neurogastroenterology and Motility Society's Membership and Mentorship Committee.
Dr. Riehl was recently recognized as a finalist for the 2019 Healio Disruptive Innovators awards in the Social Media Influencer category for her active participation on Twitter engaging physicians, patients and the public at large in aspects of psychogastroenterology and mental health.
You can follow Dr. Riehl on Twitter and Instagram
Click here to read all of Megan's articles on InflammatoryBowelDisease.net.