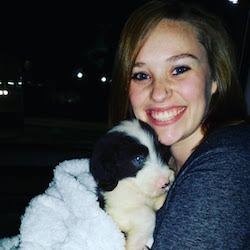 Natali was previously an advocate at InflammatoryBowelDisease.net
Natali was diagnosed with severe Crohn's disease in September 2008, right after her 18th birthday. With the incredible support of her family, she started fighting a battle she had no idea how to win. Since her original diagnosis, Natali has tried almost every medication available, been hospitalized numerous times, and ultimately had to make the tough decision to get a permanent ileostomy in November 2013.
About month before going in for her surgery, Natali went to her first Girls With Guts retreat, where she met other women with similar stories who were living amazing, full lives in spite of their diagnosis. This experience empowered her to make the life she wanted, instead of allowing her Crohn's to dictate her decisions. Her relationships with these women started Natali's passion to share her own story in a hope to help others like it helped her.
A few months after that first surgery, Natali started working for an ostomy supply manufacturer. In this role, she was able to pass on her own experiences and information to other new ostomy patients. Initially it seemed the surgery, in combination with medication, put her Crohn's into remission. In February 2015, though, it came back with a vengeance. Since then Natali has had another surgery. She also developed Crohn's symptoms in her upper GI tract which requires regular endoscopies to monitor and treat. The severity of her symptoms as well as struggles with the insurance company refusing to acknowledge the impact that aggressive IBD can have one one's life, forced her to leave the job she loved. This has only added fuel to Natali's passion for advocating for fellow IBD patients. Her dream is a world without the stigma surrounding invisible illnesses such as IBD, where patients are seen as people first.
Natali is currently living in the north Chicago suburbs with her husband, Bob, and two fluffy Old English Sheepdogs, Elvis and Rocket. She is currently a student at her local community college obtaining a degree in Health Information Technology. She enjoys spending time with her little family, reading all the fantasy books, bullet journaling, dabbling in various crafts, camping, beach days, and drinking copious amounts of coffee.
Click here to read all of Natali's articles on InflammatoryBowelDisease.net.