Ulcerative Colitis In America 2016
Last updated: April 2021

The Ulcerative Colitis In America 2016 online survey was conducted to gather insights from over 1,100 individuals currently diagnosed with Ulcerative Colitis (UC). The primary goal of this research was to better understand the symptoms, treatment, and life impact experienced by those individuals. A separate survey was conducted with individuals diagnosed with Crohn's Disease and can be found here.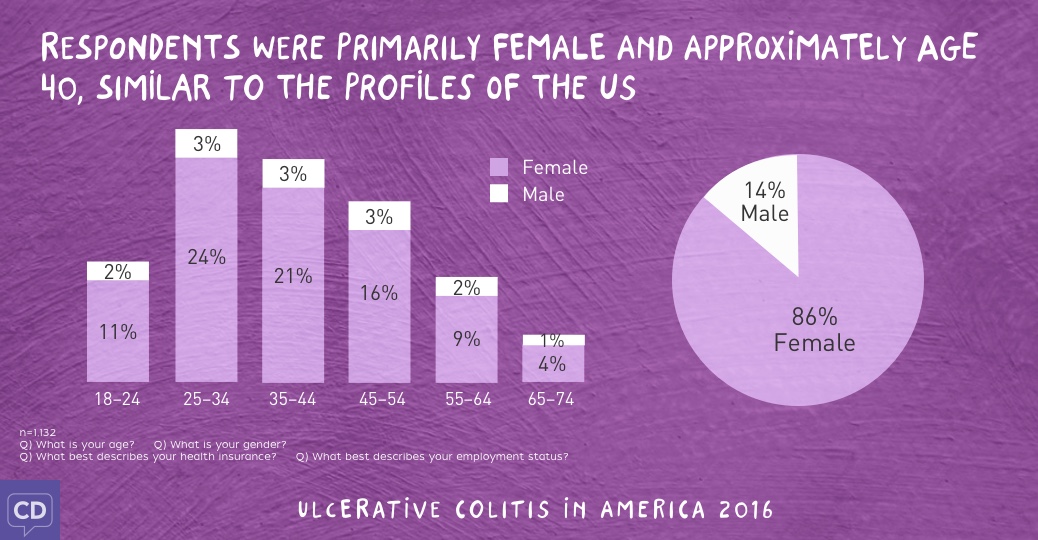 97% of respondents had health insurance or Medicare/ Medicaid, with group coverage being most common as 66% of respondents were employed in some capacity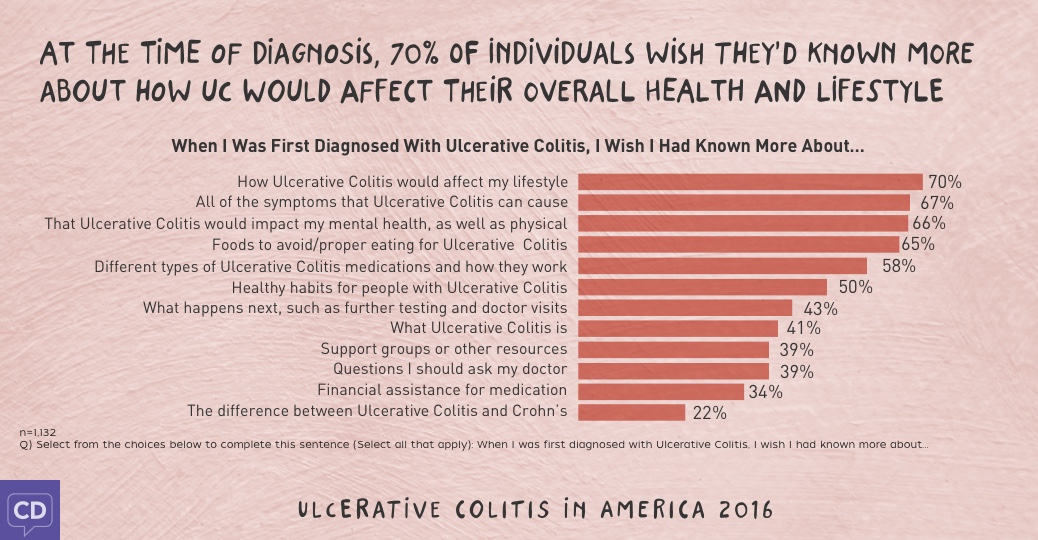 The diversity of potential symptoms was another desired topic. Only 2% indicated they felt they knew all necessary information at the time of diagnosis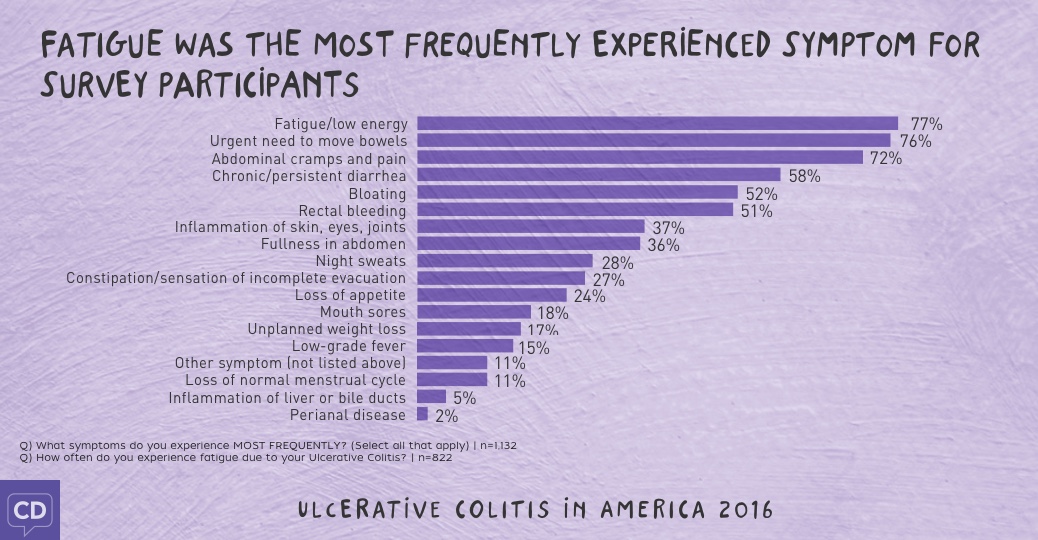 Despite often being an overlooked symptom, for those experiencing fatigue, 55% experienced it on a daily basis. Urgency and abdominal cramps were also quite frequent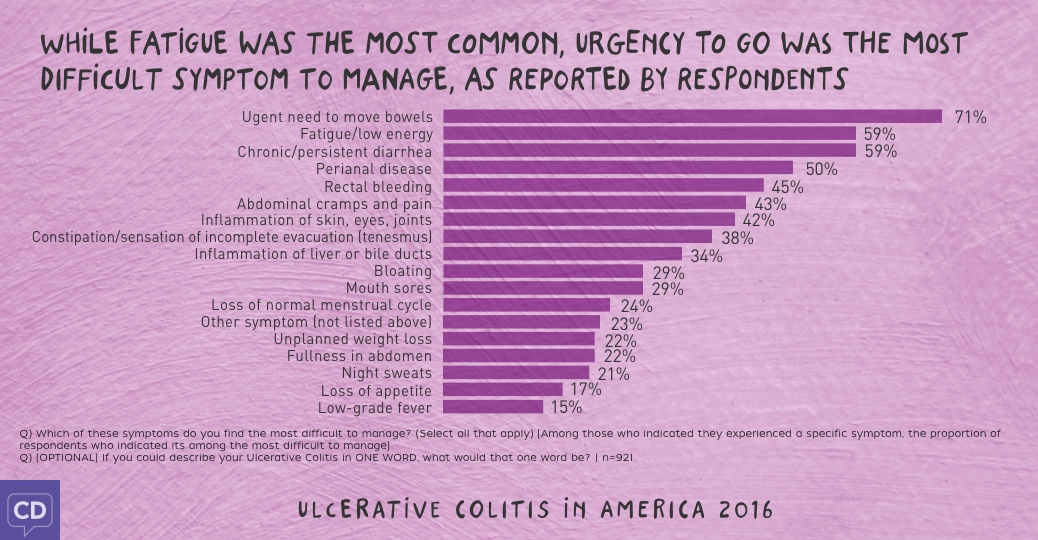 This further supports why the words "unpredictable," "annoying," and "inconvenient" were popular responses when asked for one word to describe UC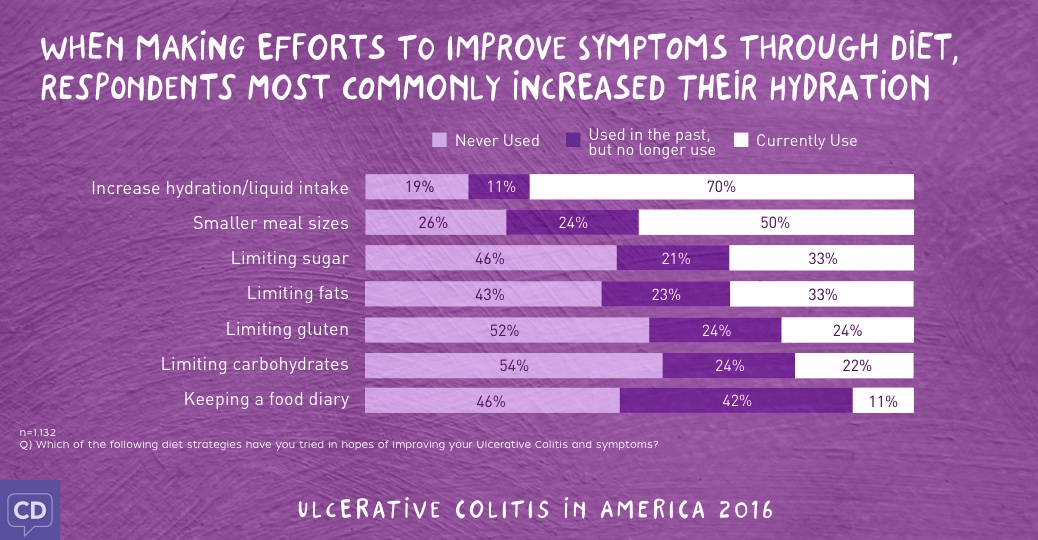 Consuming smaller meal sizes was also a popular approach, while keeping a food diary was the most commonly abandoned effort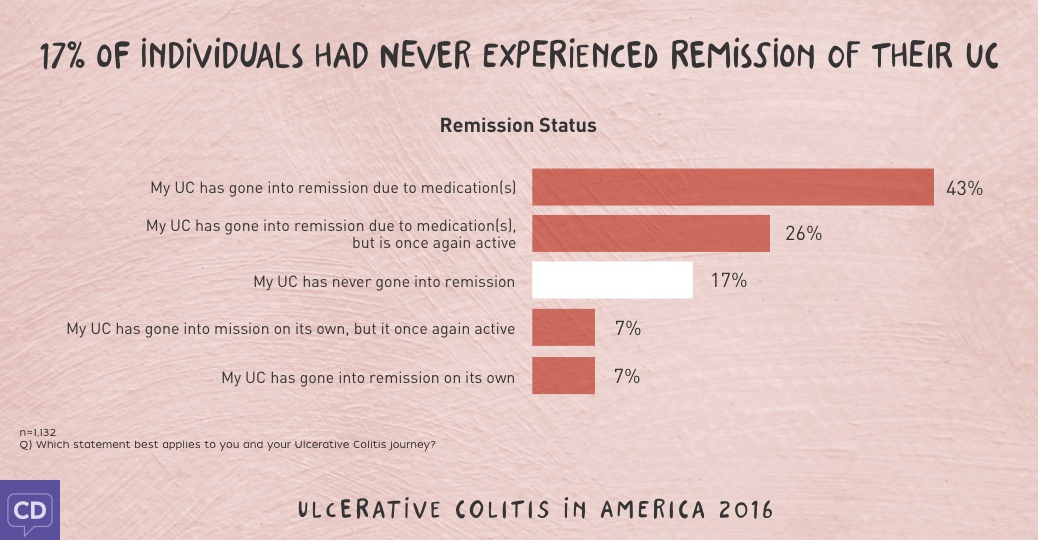 Of those who had experienced remission, most achieved it through use of medications (43%)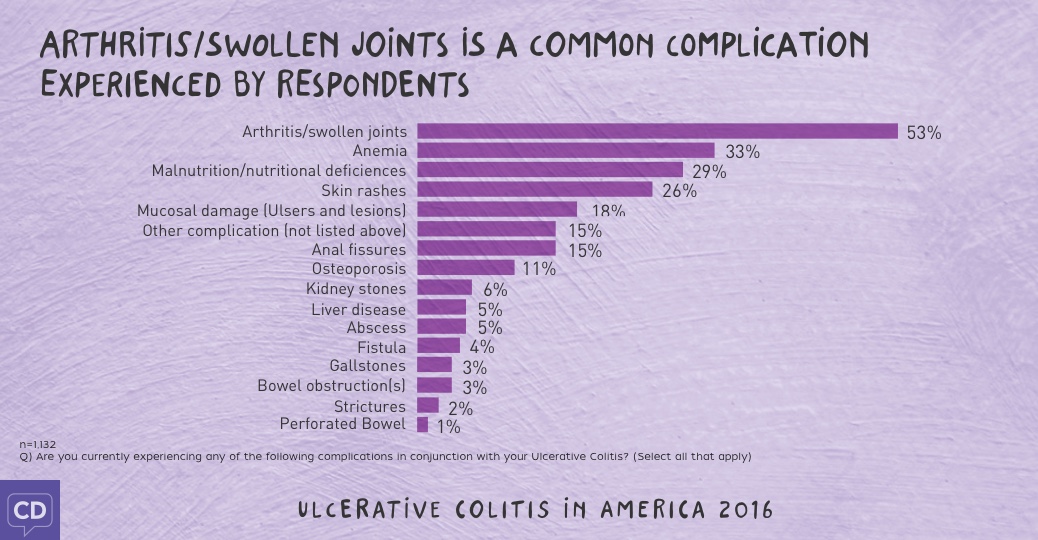 Adding to the "invisibility" of this condition, joint and muscle inflammation is common with autoimmune disease, but is an often overlooked symptom of UC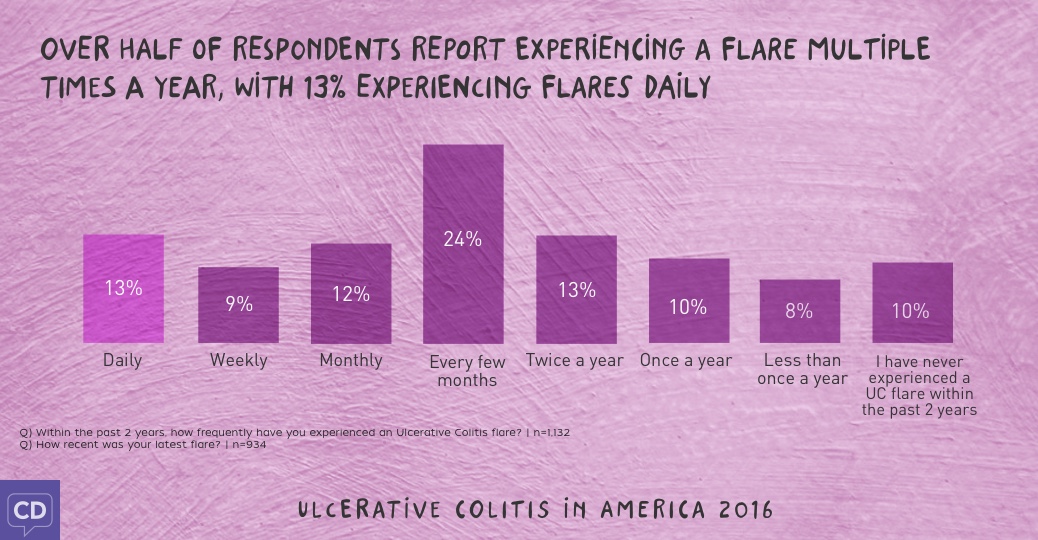 Of those experiencing flares, 1/3 were flaring at the time of the survey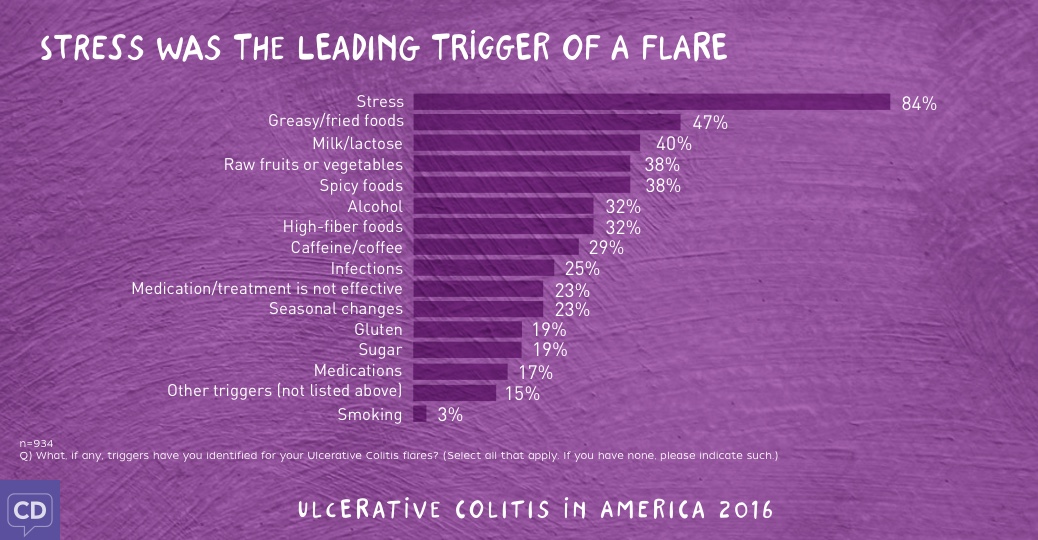 Greasy foods, milk and raw fruits/vegetables were also common, but 11% of respondents indicated they've never identified any triggers for their flares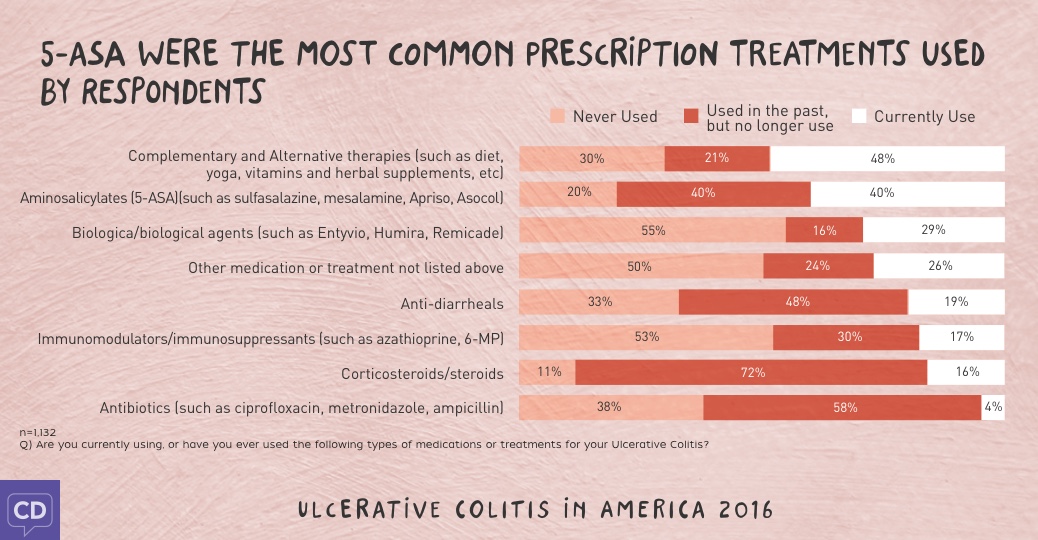 80% have tried a 5-ASA and 45% have tried a biologic at some point to help control symptoms and disease progression. 13% of respondents have even had surgery to treat their UC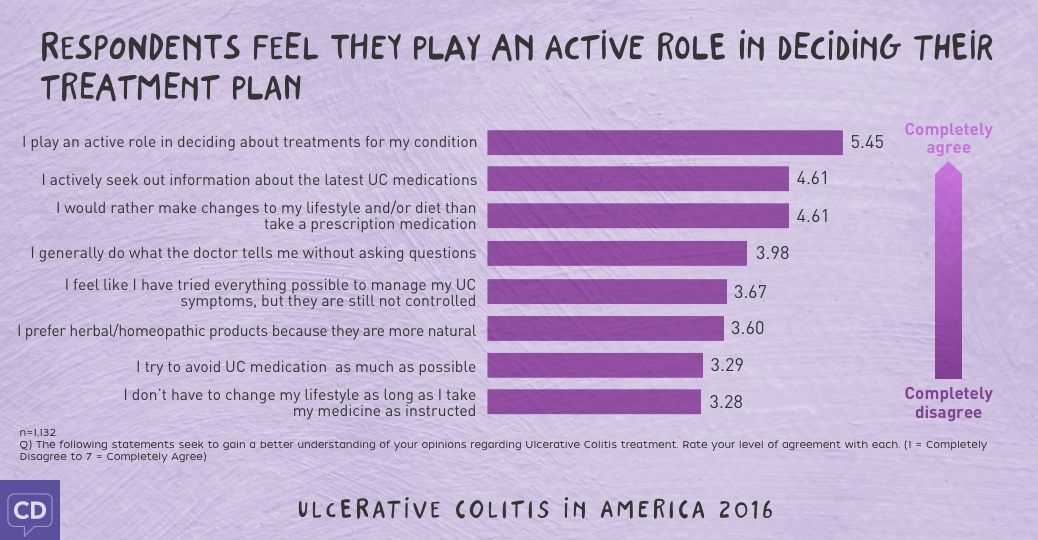 In addition, many actively seek out information about the latest UC medications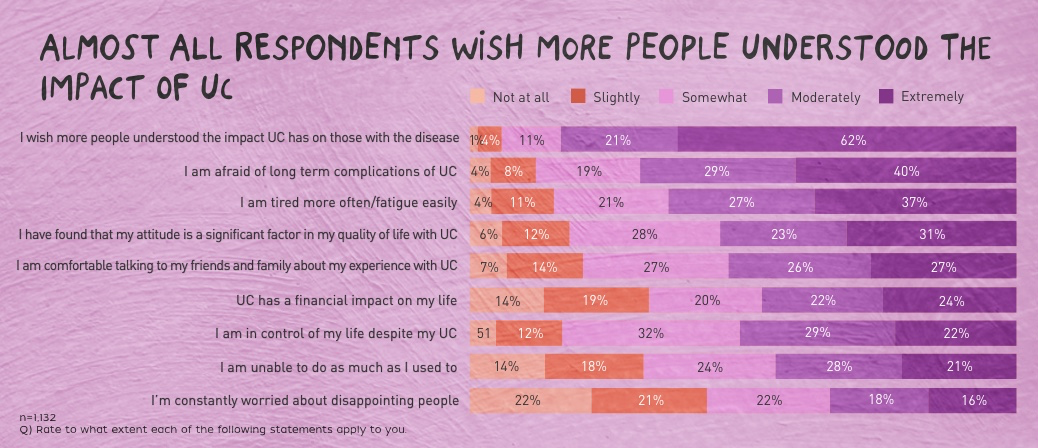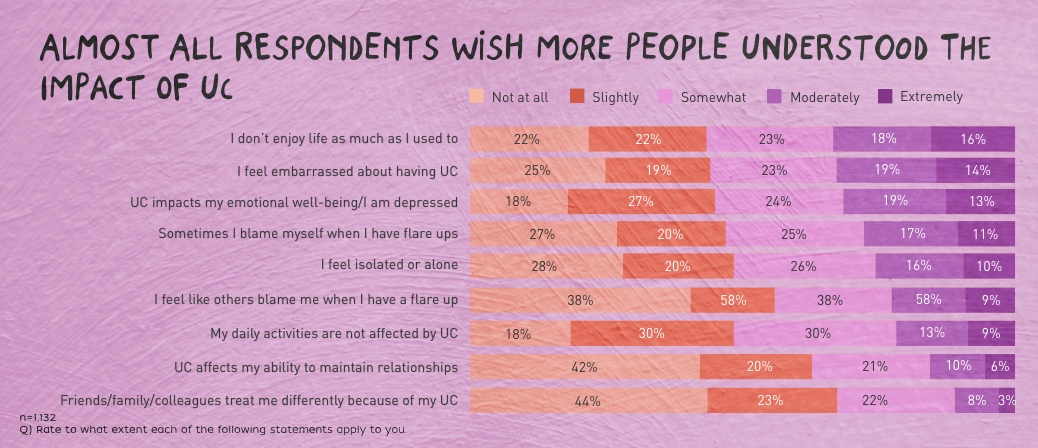 UC most often impacts their ability to exercise, sleep, work, socialize and their overall quality of life

Community Poll
Will you tell us what life with Crohn's or UC is really like by taking our In America survey?