There's Always Hope
Last updated: February 2021
When I was going through the roughest parts of my disease, hope was the furthest thing from my mind. I was surrounded by pain, discouragement, weakness and depression. I relied upon a certain treatment for three years and sadly, it suddenly stopped working for me.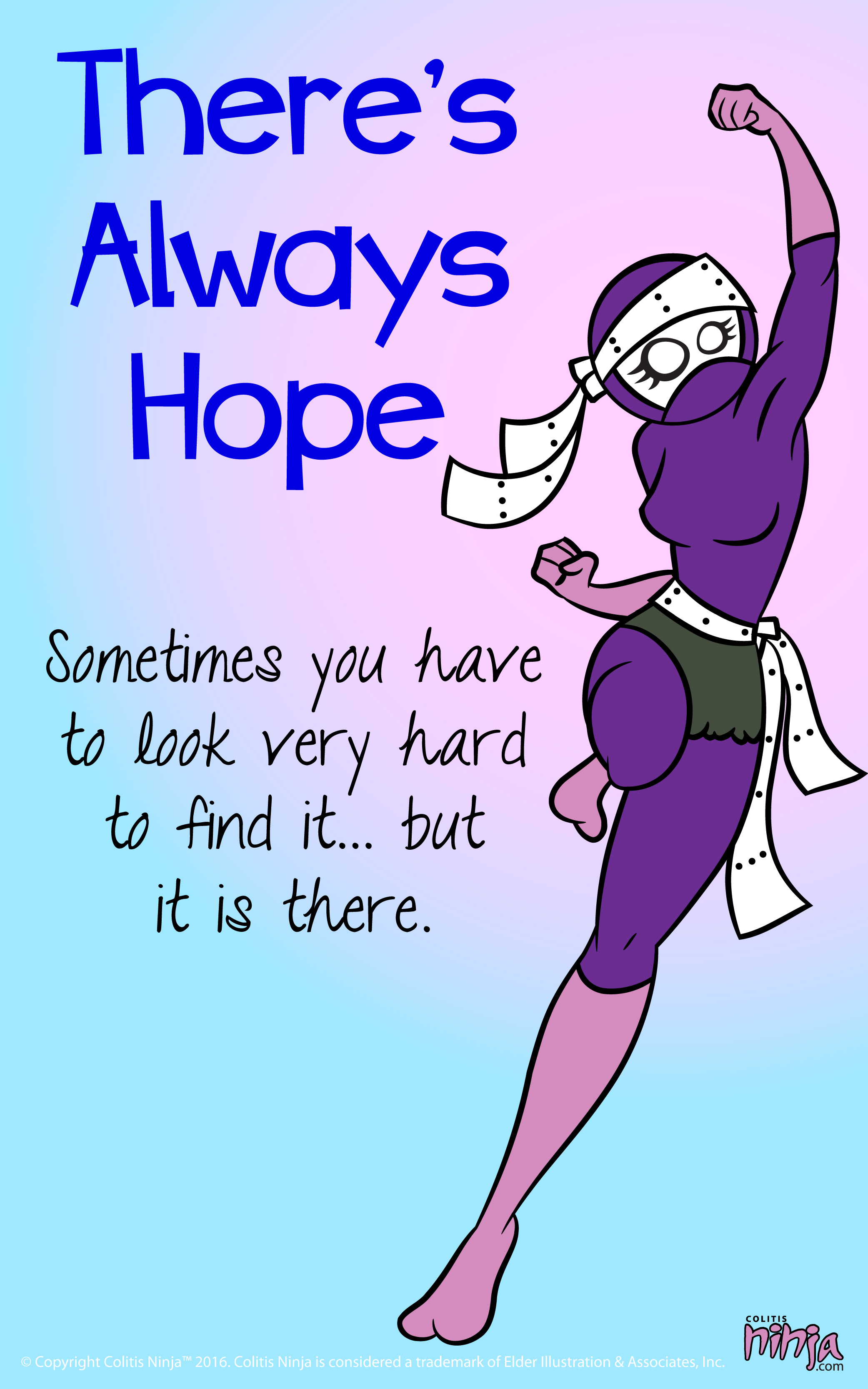 Trying to taper off steroids
My doctor tried time and again to taper me off of steroids and every time I reached 5mg, the flare came right back. My disease slapped me in the face over and over again. Things I once enjoyed became uninteresting. I felt like no one cared or understood me. How could they? None of my close friends were fighting a disease... most of them are healthy.
My mood began to rub off on my husband. David has always been a happy person. He laughs at everything. But even he stopped laughing and smiling.
One day he came to me, very concerned.
Don't give up
"Amber, you have got to keep fighting this thing. I know you're in a lot of pain. I know you are discouraged... but you can't just give up."
At the time, I didn't appreciate his words. What was he talking about? I fight every day, every hour, every minute, and every second of every day. He didn't understand. He, like my friends, was healthy. The only thing he had to worry about was the occasional cold or bruising his knee. He didn't get it.
Finding hope for UC online
Despite being upset with his words, deep down I knew they were true. This disease is a difficult battle to fight. But I couldn't just give up. I was slowly drowning in my sorrows. Unsure where to look for hope. Then one day, I got online. If hope didn't come to me, I would go find it myself!
I had been avoiding getting on Twitter. I had Facebook and that was enough for me. But I started wondering... is the hope I've been seeking there? So, I started looking up hashtags... something else I'd never done before.
"#IBD, #Colitis #Crohns..." I typed into the search box and suddenly I was connected with thousands of sufferers all over the world. The words they Tweeted really struck a chord with me. They understood what I was going through! I felt like I had unearthed a piece of me that I had buried. I started connecting with these people and freely discussing the details of my disease.
Sharing my pain with other people
Getting three years of pain and sorrow off my chest was so freeing! These people didn't feel sorry for me or offer me their sympathy. These people understood my pain. These people empathized. Something I so desperately needed!
To anyone who has been recently diagnosed with Crohn's disease or ulcerative colitis, I would highly recommend that you seek support. That's where I found hope. That's where I found people who were going through exactly what I was going through. We've cried together, cheered together, laughed together... Words cannot express how much these people mean to me.
The importance of finding hope
Don't give up, guys. There is always hope. Sometimes you have to look very hard to find it... but it is there. It's there in the people who empathize. It's there in the good doctors who care so deeply about helping you. It's there in the new treatments being developed. It's there in the researchers who are working hard every day trying to find a cure. Keep fighting, guys. Find support. And remember that hope is out there if you look for it.
This article represents the opinions, thoughts, and experiences of the author; none of this content has been paid for by any advertiser. The InflammatoryBowelDisease.net team does not recommend or endorse any products or treatments discussed herein. Learn more about how we maintain editorial integrity
here
.
Community Poll
Does living with IBD impact you financially?