Interview with Alicia Aiello- President of Girls with Guts!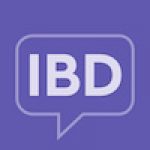 By Editorial Team

·

September 6, 2018
We recently sat down with Alicia Aiello, President of Girls with Guts, to learn more about her journey with IBD and how it led her to Girls with Guts, an empowering organization for women with IBD and ostomies.
Tell us about yourself and your diagnosis
I was diagnosed with ulcerative colitis at 14. Within 6 months of that diagnosis, I had an emergent total colectomy, a J-pouch created and various fistula repairs before having my ostomy bag taken down. After a 10 year stint of complications that mirrored Crohn's disease, I was finally re-diagnosed at 22 – following a perforation of my J-pouch and emergency surgery to repair it. So, I've had my fair share of ups and downs with this disease, to say the least.
I currently work as a freelance photographer and videographer and am the President of Girls With Guts in my (very minimal) spare time.
How and when did you become involved with Girls with Guts?
I became involved with Girls With Guts in 2013 when the former President asked if I would be a videographer for the first retreat. I was there half as an attendee and half to produce a video of the first event GWG would ever put on. It was a truly amazing experience to be surrounded by women with IBD and ostomies and just feel totally "normal" for a weekend. I had never connected with other women with IBD or an ostomy before then. After that weekend, I realized this was something I wanted to help put on as long as I possibly could.
Shortly after that I was asked to join the Board as a full time Director of Multimedia where I took on social media managing as well. I've remained on the Board since then, and I moved up to President in the fall of 2017. We have a Board of 5 and almost double that in volunteers.
What is the mission of Girls with Guts? What are the activities of the organization?
The mission of Girls With Guts is to empower women with Inflammatory Bowel Disease (Crohn's Disease & ulcerative colitis) and ostomies to share their stories of confidence and to promote self-esteem.
We have a few different programs available at the moment and work to expand and grow our programming however possible!
Girls With Guts Retreat
The GWG annual retreat is an opportunity for adult women with IBD or ostomies, to gather at a relaxing location. Over the course of a weekend, women create friendships and learn about different ways to improve their lives emotionally, mentally, and physically. Attendees attend focus groups and seminars led by community experts, enjoy various team-building activities, and forge friendships that last a lifetime.
Pen Pal Program
This program allows women to connect via snail mail. We also offer a sub-program called Pen Pal Angels where girls can receive a little extra encouragement if needed.
POOP Program
We partner with two groups who distribute ostomy supplies to people in need: Osto Group (in the US) and Friends of Ostomates Worldwide (to donate internationally). You can donate extra supplies to both of these companies and find the information on our website under programs.
Butt Basket Program
The Girls With Guts Butt Baskets are full of all kinds of goodies to help you or your loved one make it through their IBD-related surgery. We know recovery from ostomy or J-pouch surgery can be tough so our baskets include products to be used at the hospital or at home to increase comfort (including some fun and pampering products, too!). Those interested can apply for themselves or a loved one on our website.
We also have some useful resources such as our private Facebook Forum where women can chat and ask questions to connect, a blog and we offer a "Gotta Go" card for free at request.
What projects and events do you have planned for this year?
We are currently hosting a Virtual Summit and a Virtual 5K fundraising event to host a fully-funded new attendee (new to GWG events) retreat in 2019. We hope that this will become a new annual program. Our goal is $15,000 and we are currently halfway there and hope to hit it by September 16th. We are offering some cool incentives and giveaways for the highest fundraisers. All participants who hit at least $200 will receive an exclusive GWG merch item! We also have some awesome sponsor giveaways from Tushy and DripDrop!
From September 14 – 16, Girls With Guts will host a variety of virtual events including Twitter chats, Facebook Live events with clinical experts, a panel discussion with the Girls With Guts board, and a virtual 5K. We've created this weekend to bring everyone in the Girls With Guts sisterhood together as much as possible.
We are also finishing up a map app that will allow GWGs who live in the same area to connect privately. We hope this will offer some additional local support. We will be releasing a beta version of this during the Virtual Summit.
If someone wanted to get involved with Girls with Guts, how should they go about that?
We love hearing new stories! If anyone wants to share their story via our blog, they can check it out to submit!
We also always have new volunteer opportunities to apply for or they can reach out to us directly if there is something else they can offer.