MLB & UC – An Interview with Jake Diekman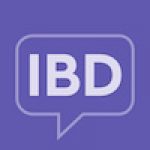 By Editorial Team

·

October 6, 2017
Throughout the month of October, we'll be spreading the word about invisible illnesses and what it's like to live with a disease people can't see. Today, we're featuring Jake Diekman – a major league baseball pitcher who also happens to be living with ulcerative colitis. Hear his story – and enter for a chance to win a Gut it Out T shirt specially created by Jake and the Gut it Out Foundation.
1.What is your name and your diagnosis?
Jake Diekman, ulcerative colitis, now living without a colon, rectum and with a j-pouch.
2. How long have you been dealing with IBD?
Since I was 10 years old… 20 years total.
3. What do you wish you knew when you were diagnosed with IBD?
I wish I knew more about ulcerative colitis in general. When I first started showing signs of being sick, I was on vacation with my family and we thought I had some kind of food or water poisoning. We had never heard of colitis before so we just didn't really know where to turn.
"I wish I had known sooner how taxing it was going to be on my mind and body every day."
4. What do you wish others knew about IBD?
I wish others knew how this disease can really take a toll on your social life. At times you can be embarrassed by your disease and the trouble it can bring you at the drop of a hat. You never know when symptoms are going to strike, which can cause a lot of anxiety when you are out and about. It can make you not want to leave the house and sometimes friends and family don't understand why.
5. How did you find your way to advocacy? What made you want to speak out about IBD?
I wanted to erase the stigma behind having IBD and show people they aren't alone. I wanted to speak out in hopes that my story might give hope to others who are living with Crohn's and ulcerative colitis. I want to show people that you can still go out and do whatever you want to do in life, despite your illness.
"I wanted to share my personal mantra, "Gut It Out," because it's helped me push through the hard times."
6. How has the IBD community changed your life?
The "Gut It Out" t-shirts I co-created with Athletes Brand sparked an online community of IBD patients and supporters that I could have never imagined would change my life as much as it has. Most recently, the IBD community has shown me so much love and compassion throughout the process of my j-pouch surgery. I've really appreciated how unfiltered the community has been with their experience and I've come to realize how important those types of conversations are within the community.
Being positive and uplifting is great and very necessary but I've also learned so much and put my own journey into perspective after hearing a lot of the bad, painful, scary, etc. experiences that others have faced. These experiences have motivated me to create the Gut It Out Foundation, where our mission is to connect patients and caregivers through education and inspiration in order to strengthen relationships and resources within the IBD community.
Stay tuned for part 2 of our interview with Jake Diekman and enter below for a chance to win your very own Gut It Out T shirt!