It's Okay To Get a Second Opinion (Part One)
There are a lot of great GI doctors out there. You can even find some of the best, most compassionate ones on social media. Ask 'em a question, and they will generally answer you.
I love living in this day and age: so much information and resources are at our fingertips. Despite this, a lot of patients still have questions about their health. Many of them have trouble getting answers even from their doctors who have sworn an oath to provide them with the best care.
There are both good and bad doctors out there
Just as there are great doctors, there are also pretty rotten ones. When I was diagnosed in 2011, my GI was aloof and difficult to get in touch with. After the colonoscopy she basically told me, "Crohn's or UC. We'll let you know in a few days after we get your results."
No other explanations needed. Of course, I didn't ask questions at first either. My Mom has Crohn's, but because her case wasn't very severe, I thought it would be no big deal.
My doctor didn't give much information when I was diagnosed with UC
A few days later, I got my diagnosis of ulcerative colitis. Naturally, I went online to find out anything I could about it. Honestly, there wasn't enough information for me.
And the medications I was put on weren't really helping. I called my GI multiple times and when she finally called me back she basically told me, "You have a disease...things will never be the same again."
Unanswered questions from the doctor
One night, I was feeling really bad and I called the on-call doctor. It wasn't really that late, but he was very snippy with me and quite rude. I had questions about Prednisone and he went into a rant:
"You have a disease now. When my patients are diagnosed with IBD, I put them on 60mg of Prednisone for months. You're just going to have to get over it! You are going to have really horrible mood swings. No one will want to be around you anymore. And you're going to get very fat. Very, very, very fat and you aren't going to like it, but too bad. That may sound harsh, but it's the truth and you just need to deal with it. Because you're sick."
When I got off the phone, I had a conversation with my Dad about this particular doctor. My Dad just so happens to work at the same hospital with this guy. When I told him what he said, Dad laughed and said, "Yeah, that guy is arrogant. He doesn't have a good reputation at the hospital. Bad bedside manner."
Are all doctors rude and blunt?
I started to wonder if all GI doctors were this way. I turned to by boyfriend at the time, Dave. After I got finished venting with him, we said goodbye and a few moments later he called me back. "Amber! My mom and dad found another doctor...at a research clinic! They are very prominent IBD doctors. We think you need a second opinion!"
Second opinion? Are you kidding? I don't want to have to deal with that! Plus, what will my doctor think?!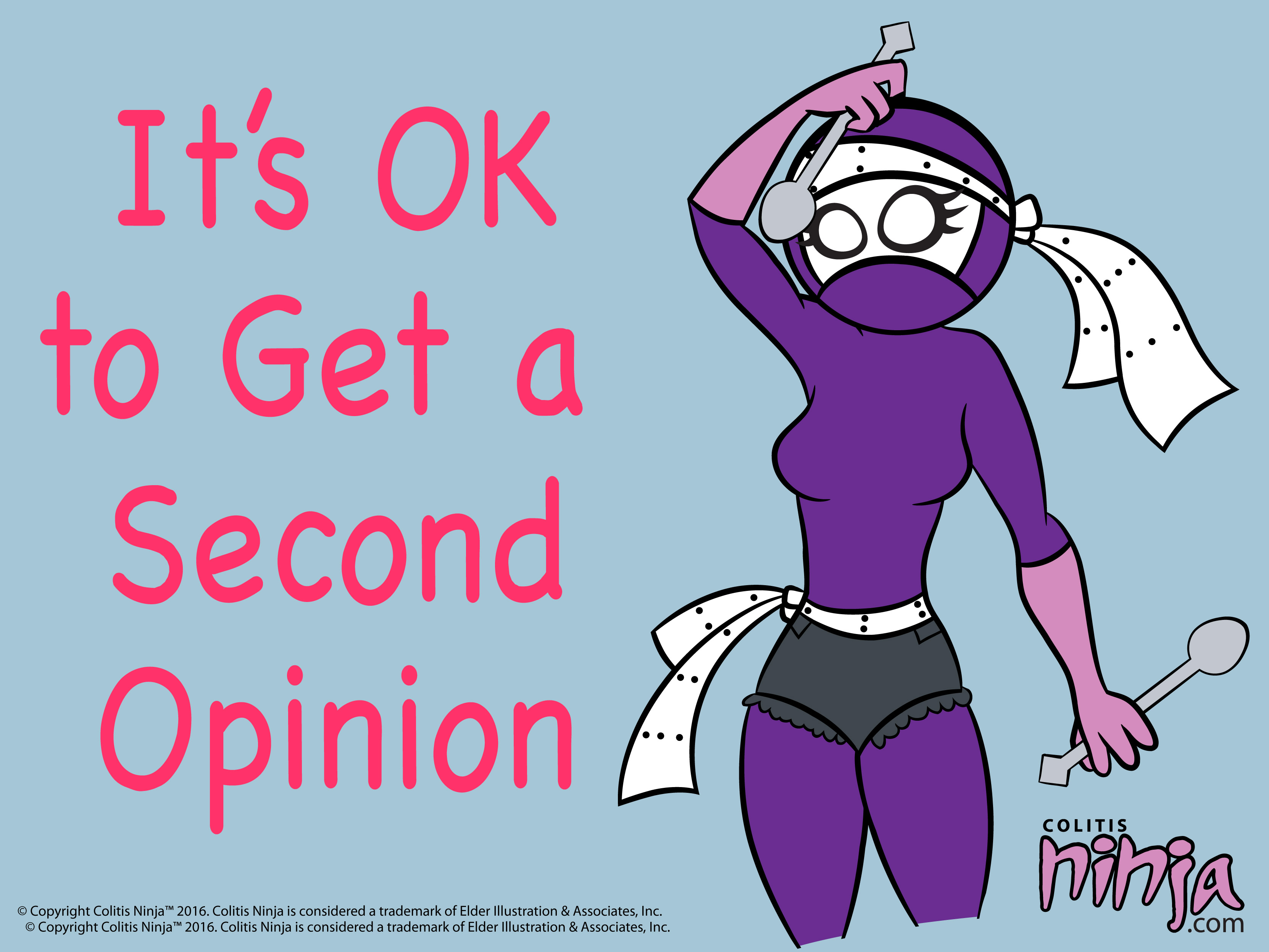 Read part 2 here.
This article represents the opinions, thoughts, and experiences of the author; none of this content has been paid for by any advertiser. The InflammatoryBowelDisease.net team does not recommend or endorse any products or treatments discussed herein. Learn more about how we maintain editorial integrity
here
.
Community Poll
Will you take our In America survey to help others understand the true impact of Crohn's and UC?