Missed Childhood
Last updated: September 2019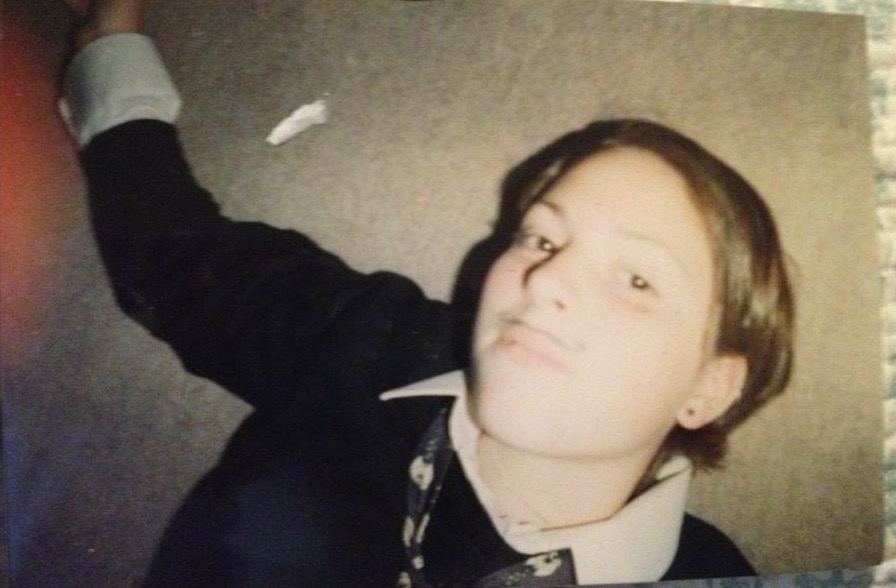 I missed out on a childhood. I'm not really sure which specific thing to blame it on. Could it have been the abuse I suffered as a child or the bowel disease that very slowly was showing itself?
I was a teen runaway.
I ran away just before my 14th birthday and I ran as fast as I could. I couldn't take it anymore. I don't need to go into specifics buts lets just say I am a statistic by the hands of a step parent.
The 2 weeks leading from my departure from what was supposed to be my safe place, I lost 10kgs. I was living between houses of my friends and strangers. I was damaged emotionally and my physical body was now expressing that turmoil.
At 7 and 9 I had 2 anal fistulas that required surgery. Maybe it was the fact that this was all done by a small country town hospital, that no alarm bells were going off? Either way there were early signs of bowel issues.
So now again at 14 I'm learning to fend for myself and find somewhere to go.
I lived in a hostel for 6 months and then I rented out a little unit by myself. I still continued to suffer severely with vomiting, diarrhea and cramping but I still wasn't diagnosed until I was 15. I also still continued to go to school - ok, when I could get out of bed!
My teenage years are a blur. A blur of loneliness, misunderstanding and independence. No one was there to help me off the floor at 2 am when I wasn't able to get up because the cramps were so bad. No one was there when I sat on the toilet and then realised it was about to explode out of both ends!! No one was there to rock me to sleep and tell me everything was going to be ok. But there was me.
Years and years of independence takes its toll.
Years and years of illness and always being expected to be strong, even if its self imposed; takes its toll.
Theres been so many times that I've cried and stamped my feet because I just didn't want to adult anymore! I just wanted someone to take care of me! And lets be real, I still don't always have someone to take care of me and I'm married! Now I have 2.5 children to look after - the husband is the .5 ;)
So now I am 33 and I have been out of home longer that I ever was in home and I've looked after myself all those years. It's exhausting!
I have to give props where props are due though, I have had some amazing supportive and loving friends who have gone out of their way to give me support. My best friend drove 4 hours away from her home to walk me into my first surgery all while she had a 6 month old baby at home!
So if you have Crohns Disease, Ulcerative Colitis or generally feel some pain then I send you love and healing and hope that you are able to get someone that will take over the adulting. If you are the parent or lover or even friend of someone who suffers I hope this will shed some light on why sometimes we just need to be taken care of.
This article represents the opinions, thoughts, and experiences of the author; none of this content has been paid for by any advertiser. The InflammatoryBowelDisease.net team does not recommend or endorse any products or treatments discussed herein. Learn more about how we maintain editorial integrity
here
.
Community Poll
Will you take our In America survey to help others understand the true impact of Crohn's and UC?