How to Protect Your Engagement Ring From Crohn's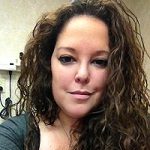 By Jaime W

·

September 27, 2018
It wasn't even 8 am when my eyes fluttered open. I reached for my phone with one hand, as I rubbed the sleep from my eyes with the other. Then saw an alert, "I've been crying all night. I lost so much weight that my engagement ring slipped off."
Rapid weight loss and loose-fitting items are reality though for many living with inflammatory bowel disease (IBD).
The online IBD community has some really tight-knit groups. My friend and I met online quite a few years back while I was co-hosting weekly chats with a couple of friends (who are also advocates). Happily enough, we both got engaged around the same time; our wedding dates are scheduled around the same time, too.
Even though we haven't yet met face to face, we've chatted via text, online, and video over the years, celebrating highs and commiserating over our lows. She lives on the west coast and I live on the east coast. Living on the complete opposite ends of the continent makes it hard to grab a cup of coffee. But the Internet has gifted those of us with chronic illnesses the ability to create bonds like ours.
Spoiler alert: Because there are so many negative stories floating around the Internet, right now, I promise that there's a happy ending.
Weight and IBD
Living with Crohn's disease or ulcerative colitis leaves us open to dealing with weight fluctuations, unfortunately. For some, an IBD flare can cause rapid weight loss. Often times, doctors use this as a defining factor for acknowledging a Crohn's or ulcerative colitis flare. However, I think it's important to mention that not everyone living with an IBD will experience weight loss during a flare. Sometimes the opposite can occur. A myriad of reasons could be the culprit, like steroids.
Steroids are a commonly prescribed fast-acting med used to reduce inflammation. They can cause water retention and weight gain. Wearing things like rings while on steroids can become tight and uncomfortable. Once you've gone off the steroid, water retention usually starts to shed. Similar can happen with weight gain and things like clothing and rings can get loose. Sometimes, too loose, which is what happened in my friend's case. My poor friend!
Insurance — Better Put a Ring on It!
My friend noticed her ring was gone after throwing some trash away at a gas station. It's one of those situations that you can totally empathize with and feel as helpless as the person it happened to.
While trying to console her, I was trying to think of a delicate way to ask if it was insured. If it was, that would at least be a positive. But I didn't have to! My friend explained it was one of the first things they did. Smart cookies, those two.
For those of you unfamiliar, you can take out an insurance policy on valuable jewelry like engagement rings. There are several forms of policies to choose from such as riders to attach to homeowner's or renter's insurance policies, as well as solo policies. Another thing to consider is if you want a policy that will cover loss, not just theft.
My Tips to Protect Your Ring From the IBD and All the Things
Along with Crohn's disease, I have arthritis in both hands that causes my fingers to swell. The swelling can increase my ring size, at times, to two sizes bigger than normal. The proposal took place on a Saturday. By that Sunday, I learned why it's important to get a proper sizing or a ring guard, immediately. We were driving and having a heated debate about something. As I dramatically gestured with my hands the ring flew off my finger, bounced off the window, and fell onto the floorboard. Yikes!
Thank goodness the windows were closed! So, here's what you should do to safeguard your Precious. [Hope you saw Gollum when you read that.]
Go for a ring fitting or have a ring guard installed. If you do not want the ring permanently sized down, you can buy silicone or rubber ring guards online or from some jewelry stores. I went with a spring guard crafted from white gold; same as my ring, due to a metal allergy. The jeweler who built my ring created a spring guard. This is where they take a thin strip of a metal and create a bar by wrapping each end around the ring. The bar flattens when the finger swells and easily lifts up with your nail or a pen. When the bar lifts, the ring can become 1-2 sizes smaller. Cost for a guard is about $8, which is the same as two large craft coffees. I get my spring guard replaced every 6 months due to arthritis flexing the bar more often than the average user.
Get a ring appraisal. This is not an insult or sneaky way of finding out what your beloved spent on you. The appraisal is necessary for Step 3.
Purchase an insurance policy that covers accidental loss. An appraisal from a certified jeweler and possibly the purchase receipt are among paperwork you have to provide to purchase a policy.
I Promised a Happy Ending…
Later that evening, a friend of hers went back to the gas station. She scoured the area and found the ring!
A little under 24 hours later, my friend reunited with her ring. And a little over 12 hours after we first mourned the loss of her ring, we celebrated its homecoming; she in California and me in Florida.
This article represents the opinions, thoughts, and experiences of the author; none of this content has been paid for by any advertiser. The InflammatoryBowelDisease.net team does not recommend or endorse any products or treatments discussed herein. Learn more about how we maintain editorial integrity here.