The Squatty Potty Giveaway (GIVEAWAY CLOSED)
This giveaway has closed. Thank you for participating!
Going to the bathroom should be more comfortable, don't you agree? Many folks with Crohn's or colitis tend to spend a significant amount of time in the bathroom or sitting in the bathroom waiting for something to happen. That's why as we recognize Crohn's and Colitis Awareness this month, we're giving away this handy prize: a Squatty Potty!
You might be wondering, what is a Squatty Potty?
The Squatty Potty is designed to simulate a more natural pose while on the toilet. In fact, 1 study has shown that posture modification devices, such as the Squatty Potty, have positively influenced bowel movement duration, decreased strain, and increased bowel emptying.1
In this giveaway you will win (1) Squatty Potty The Original Toilet Stool - Bamboo Flip, with a 7" & 9" height- Two Sizes-in-One!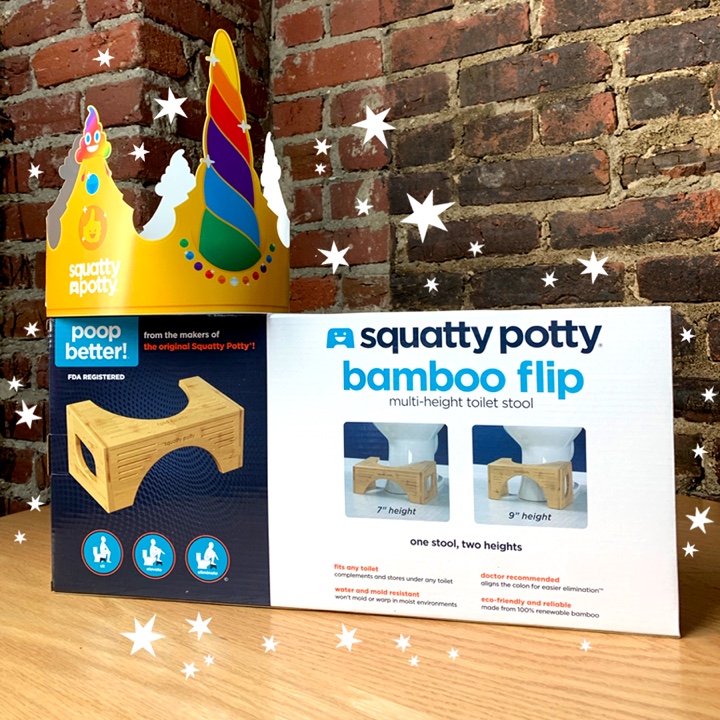 Check out one advocate's review of the Squatty Potty here: Why I Use the Squatty Potty for my Crohn's
Entering to win is easy!
For a chance to win, just sign up for our email newsletters in the box below and click the Subscribe button. You may unsubscribe at any time. It's that easy!
For 1 bonus entry, comment on any advocate or editorial article while also using the hashtag #CCAwareness from December 1 through December 15, 2020.
This giveaway starts on Tuesday, December 1, 2020, at 9:00 AM EST and ends on Tuesday, December 15, 2020, at 11:59 PM EST. One winner will be notified via email. The winner has 48 hours to claim their prize before an alternate winner is selected. For more information, please read our Terms and Conditions.
Community Poll
Will you take our In America survey to help others understand the true impact of Crohn's and UC?