I'm Too Little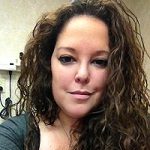 By Jaime H

·

July 10, 2018
When my phone began ringing early-Friday morning, I felt something wasn't right, but my head was so heavy with sleep I couldn't quite answer. A little while later it rang again. This time, I answered. When the call concluded, I rubbed the sleep from my eyes, threw both legs off the side of the bed and took in a deep breath and braced myself for what was to come.
Before I walked out of my room to grab a bag to pack, I checked my phone's call log and texts – calls and texts from my nephew's mommy had been rolling in for the past hour. Even though I'm a long-distance caregiver, I felt immense guilt while viewing the missed calls and messages.
"I don't think I've ever packed a bag so fast, before."
The drive to Miami from where I live is about three hours without traffic. It felt longer.
Last week, my nephew had what is called a push endoscopy, which is a type of endoscopy that gets into the small bowel slowly and carefully. We've waited on this test since January. It's not a normal test for a 5-year-old to have ordered, so his pediatric specialist entrusted that job to someone who does it more often. Between insurance approvals, finding time in the doctor's and hospital's schedule, and then a rough bout with hard-to-treat pneumonia later, the test finally happened. Of course, it came the week before the little one's VPK graduation.
Once the procedure was finished, the doctor explained pathology results should be back the following week. He gave very little away on what he saw aside from confirming the ulcers that had appeared on my nephew's Pill Cam Endoscopy films for the past year were in fact present. We were saddened (yet relieved) that biopsies of these little buggers could be taken. He said he would call with results.
On the day the results were supposed to be given it was radio silence. A call was placed and it was disclosed the doctor was out of town and we would have to wait. While we both were melting down over this news, three hours apart from one another, my nephew's mother received a call from the doctor who was out of town. I hung up, and she took the call. Oh no.
She called me a short while later. I kept replaying in my mind the words my nephew's mommy used via what the doctor said to her. As I parked at our meeting place, I pulled it together. It was time to put our game faces on. We grabbed lunch for the munchkin and got back in the car. He happily ate his grilled chicken bites oblivious to the heavy conversation taking place in the front of the vehicle.
Denial, reasoning, and plans for "just in case."
We went through every layer of emotion possible before the appointment. We kept rotating questions to one another, "Why did the doctor call personally? Why did he say X, Y, and Z?" and "Why did the specialist want my nephew in for this appointment sooner rather than next week?"
Not that we weren't grateful, we just wanted to know the WHYs.
Ripping the band-aid off is the only thing I could think of; let's just get it over with. As we walked into the waiting room, that nervous flutter you get in your chest when you know you're about to get some kind of news was ever present.
We were a squeeze-in appointment. Not the typical appointment. So even though we got there at the designated time, we had to wait for a break in the action. Also, the pathology report was not there yet.
Hello, anxiety!
About 90-minutes later, we were ushered into the back of the office and the fax arrived. We stole a quick glance at the form and there were words I understood but refused to accept. I steeled myself further. I looked at my best friend of close to two decades and said, "We've got this."
Even though I was living very much within the throes of Crohn's disease when we met, I wasn't diagnosed until almost two years later. At that point, it had been a 10-plus-year battle with my digestive health. When my tiny nephew first showed signs of GI illness, I promised he wouldn't have to endure the same limbo and poor treatment, and we would find him answers. This appointment was apparently just that – the answers.
As the specialist welcomed us into the exam room, we greeted him like you would a relative. My nephew, in all of his 5-years-of-wisdom, explained to the doctor his poop situation and where it fell on the picture chart. That thing is handy, I tell you!
We've been watching out for this…
He told him about "the blood incident," too. There was one scary day with some blood. But it was only one day. Just one! We had reasoned it away.
And then the doctor said the words that just suck the oxygen out of the room. "We've been watching out for this for a long time. The time is here."
Without missing a beat, we began to rattle off our questions. He answered them with the calmness you expect from an esteemed professional. Even though we accepted the words coming at us, denial floated in the air.
He has Crohn's disease.
(Insert expletive-laced sentences here.)
My hand shook (more so than normal) as I took notes for her. The unfairness of it all began to settle heavy in my chest. The doctor laid out his plan and what the next appointment will entail. For now, my nephew gets to embark on his first summer adventure, from Florida to Boston, to spend a week or two with his abuela (pronounced Way-La) and grandpa. He gets to be a care-free little boy for just a few weeks more.
On our way home, his mommy asked him to tell me what he told her about trying to play soccer or baseball this year. He responded, "No, I'm too little."
Quite honestly, with a new treatment plan underway for his official Crohn's disease diagnosis, I think we are all feeling that way. You are, "too little" for this.
How did you cope with your little one's diagnosis? Asking for a friend.
This article represents the opinions, thoughts, and experiences of the author; none of this content has been paid for by any advertiser. The InflammatoryBowelDisease.net team does not recommend or endorse any products or treatments discussed herein. Learn more about how we maintain editorial integrity here.