Aiming for that Tree Change
Last updated: November 2019
I was lucky that my surgery put me into remission, but I wasn't lucky enough to have never felt the crushing agony of living with Crohn's disease. Being in remission has been a wonderful blessing and not one that has been taken lightly. I have appreciated every painless moment.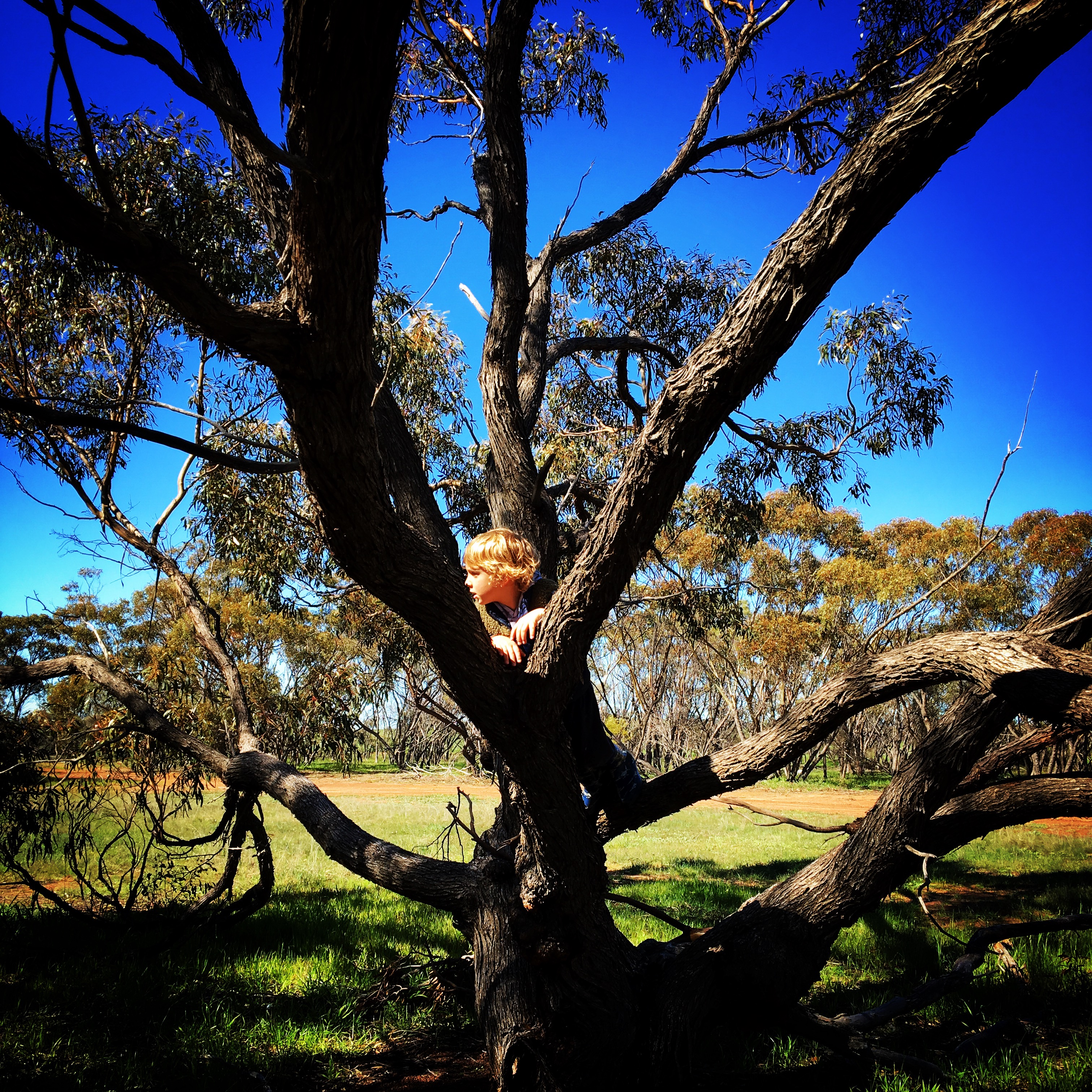 I can, however, overdo it. I remember every moment I cried till there were no tears left. I remember the burning hot showers just so that I could feel something other than the cramping. I still feel my heartbreak that I just couldn't be like everyone else. And so I don't allow myself to sit still. I don't allow myself to stop and slow down. I don't allow myself to see myself as limited.
I have a bad habit of pushing myself to a breaking point
But slowly I'm learning that with two children, I just can't do that anymore. So when recently I crashed and burned, my husband and I decided it was time for us to get our finances sorted so that I didn't have to work. Of course, I want to work but it would be nice not to feel that pressure.
I also needed and wanted to simplify our lives. I grew up in the country and my husband grew up on a farm. Every time we go home to the farm, the stress and anxiousness just leaves our bodies and we become at peace.
We've also always wanted our son Lukas (master 5 going on 19) to have wide-open spaces to grow up on. We want that country outdoor life for him and our daughter.
So the last few months we've been working towards this goal!
We've put our house on the market and amazingly we found a dream 7 acres in the hills close to our best friends. We put an offer in and it was accepted! Yay! We found out on Friday that our finance was accepted so now we have to wait for our house to be sold! Please, fingers crossed for us!
Seven acres is a lot of land. It's so spacious and beautiful, with rolling valleys and fruit trees. It needs a lot of work. The house was built in 1950 and needs a lot of renovations but I have so many dreams and ideas of how amazing this beautiful brick home can become!
Just 12 months of continuing to push myself and we will have paid for renovations and will be closer to a better financial position that allows me to stay at home.
I am so excited to become an old fashioned farmer's wife who tends to the children and grows her own produce! I am so excited to wake naturally to the sound of the kookaburras and the sweet smell of eucalyptus through our doors. I am so excited to not have to feel guilty for calling in sick if I need to!
I look forward to reenergizing with nature and pacing myself. I look forward to a simple life.
This article represents the opinions, thoughts, and experiences of the author; none of this content has been paid for by any advertiser. The InflammatoryBowelDisease.net team does not recommend or endorse any products or treatments discussed herein. Learn more about how we maintain editorial integrity
here
.
Community Poll
Does living with IBD impact you financially?