Fighting Back!
Last updated: August 2023
I was diagnosed approximately 25 years ago with inflammatory bowel disease (IBD). At the time, I was in my 30s and also dealing with endometriosis. In my 40's I had a complete hysterectomy due to endometriosis. In one month I will be 59 yrs old.
Struggles with pelvic health
For the past two months, I have been consistently dealing with a weak pelvic floor and a bladder that wakes me up every two hours due to the lack of estrogen for so many years. This has been very very challenging to say the least! Most of the doctors in my area are booked out for two to three months.
Balancing health and procedures
This coming Thursday I am scheduled for a colonoscopy, so I am carefully pacing myself to get some rest and doing some pelvic floor exercises. I have been dealing with constipation for the last year and finally got that figured out. Also, my sacroiliac is a force of nature to be contended with. It is affected by having Crohn's disease, so next week I am scheduled to start physical therapy for that and my pelvic floor issues.
Seeking relief and recovery
I miss a good night's sleep soooooooooooooo much. My cognitive thinking is very touch and go, and my mood is not pleasant. People don't understand that I don't even want to be around anyone at this point, which exacerbates the depression. I have to fight while being very tired. I know which way I have to turn, and building the strength back in my pelvic floor is first on my list. This is hard!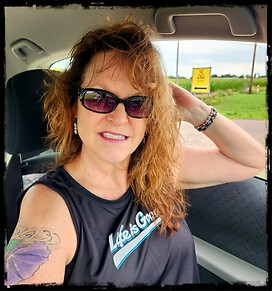 Do you have an IBD story? Click the button below to share with our community!
This article represents the opinions, thoughts, and experiences of the author; none of this content has been paid for by any advertiser. The InflammatoryBowelDisease.net team does not recommend or endorse any products or treatments discussed herein. Learn more about how we maintain editorial integrity
here
.
Community Poll
What has been the most helpful for managing IBD symptoms?