IBD Interview: More Spoons!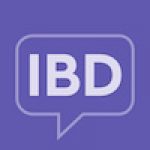 By Editorial Team

·

May 17, 2017
In honor of IBD Awareness Month, we'll be interviewing members of the online IBD community, sharing their stories, and helping to raise awareness and understanding about Crohn's disease and ulcerative colitis. Today's interview is with Shawntel Bethea who blogs at www.morespoons.com.
What is your name and your diagnosis? How long have you been dealing with IBD?
My name is Shawntel Bethea, I have been dealing with my symptoms of IBD since childhood and got a final diagnosis of Ulcerative Colitis early 2010.
What do you wish you knew when you were diagnosed with IBD?
I was 17 years old when I was diagnosed. I was a little tomboy who loved Tennis and couldn't wait to get out of the hospital so I could get back on the court again. I didn't know what Inflammatory Bowel Disease was. I didn't understand the long term effects of steroids. I didn't understand how my life would be different from the next person's. I really wish someone had sat me down and explained what Inflammatory Bowel Disease actually does to my body. How my body is different in comparison to others and things I could do to prevent flares.
What do you wish others knew about IBD?
I wish people understood how much of a toll IBD takes on your life. It's not just "stomach aches" or a "bathroom disease". After I was diagnosed I spent a great deal of my time in the hospital. I've had blood transfusions due to my blood loss associated with IBD. I've been depressed, I live with constant anxiety and the pain from abdominal surgery is something I can't begin to explain. IBD is a full time job with no breaks or vacation days.
Why did you get involved in the online IBD community? How has the community changed your life?
I first started getting involved in the IBD community in 2014 after I had a colectomy and lived with a temporary ileostomy. After surgery I felt pretty isolated. I started a blog and shared videos talking about my experiences with UC and my surgeries to come. It completely changed my life! Amber Elder aka Colitis Ninja, saw my videos and reached out to me telling me about her experiences, her surgeries, everything she'd been through. Our stories were so similar! It felt so awesome to finally talk to someone who could understand! Once that door opened I began meeting more people with my condition through different platforms. I love getting to have a personal relationship with people all over the world; I love being able to talk to people who just get it! I love helping people and the IBD community; my IBD family has helped me in so many ways.
What advice do you have for the newly diagnosed/those who are struggling?
I would advise anyone who has been newly diagnosed to ask questions; your doctors are there to help so if there is anything you don't understand, it's imperative you let them know. Do your research: Check medications, don't just look at side effects, but long term as well. Learn about your condition and talk to people who've been there! It's hard to open up at first, but once you make your first IBD friend, you will feel so much better. The feeling of relief you get from being 100% open and honest and not having to worry about someone judging you or feeling uncomfortable is a feeling that I cannot explain!
You can follow Shawntel on her blog (www.morespoons.com) or on social media (Twitter, Facebook, Instagram.