Depending on which country you are from, you will call them a Stomal Therapist, Stomal nurse, Wound care nurse, ostomy nurse, or if you're like me; My godsend Stomal Queen!
I had my first surgery in 2006 and my first stomal nurses that helped me understand and guided me through my first surgery, were all amazing and a little bit crazy! I loved it! They were funny and loved my stoma and told me that I had the cutest little stoma they'd ever seen! I thought she was bat-sh*t crazy! I totally get it now!
I'm also a little bit of a gypsy so I've moved every 6 months since I was 15. I'm a Sagittarius! I can't help it!!! I get itchy feet! ;) Back on track... So I move and I've had different stomal therapists - none of them the goddess that I have now!
Marlene is my Stomal Queen!
To say that I'm independent and pretty self sufficient would be an understatement, especially 10 years post surgery but this stomal queen has been more than just a stomal therapist. She has been there and been supportive more than anyone has ever been in her role.
Marlene works tirelessly. She is the only Stomal Queen in the hospital and no doubt the most loved in the whole entire country! I can not give props to this woman enough!!!
During my pregnancy with my daughter, I went to see Marlene as my stoma was getting bigger and I just wanted to do everything I possibly could to ensure a smooth and drama-free pregnancy (haha right?!!!). Marlene suggested options without being pushy and was nothing but supportive! She even made me feel like I was teaching her new ostomate tricks that she wouldn't have thought of herself!
There is one thing that I have struggled with over the years and through the different stomal therapists, and that has been the stolen power. Stolen power sounds ridiculously harsh but that's how I felt. I am not stupid but I've been made to feel wrong, insignificant and powerless when dealing with some. I've literally been berated by one once who told me everything I was doing wrong!! Which FYI it wasn't....
A stomal Queen will empower you.
They will hold your hand and gently guide you with options without controlling you. You don't need someone who will berate you and not guide you through to independence! How can you possibly leave a hospital from major life changing surgery and not have been supported in getting to know this new life?!!
Having a stoma is a scary new change to who you once knew. I hope that you have had or will have, if the time ever comes, someone who will be your guide.
Luckily there are Stomal Queens out there like this goddess! She will make you feel like you are a stomal champ yourself and that she is proud of you and even that you become her friend. She is sensational and I can not tell you enough about the amazing support she has given me.
I love my Stomal Queen!!!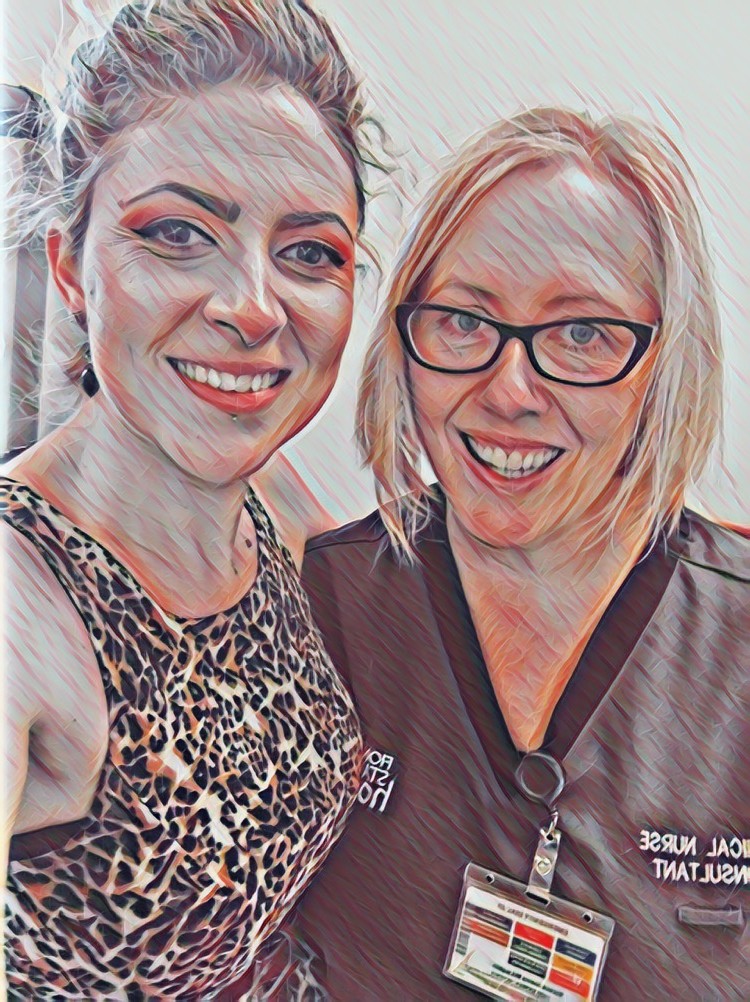 This article represents the opinions, thoughts, and experiences of the author; none of this content has been paid for by any advertiser. The InflammatoryBowelDisease.net team does not recommend or endorse any products or treatments discussed herein. Learn more about how we maintain editorial integrity
here
.
Community Poll
What has been the most helpful for managing IBD symptoms?