Crohn's and Colitis: A Literal Pain in the Butt
Last updated: August 2023
We know what living with Crohn's and colitis feels like. It is painful, tiring, invasive... It is a literal pain in the butt. This month in honor of Crohn's and Colitis Awareness Week, we will be focusing on sharing personal stories from our community members and patient advocates, as well as sharing resources to help those of you living with Crohn's disease or ulcerative colitis. The only thing worse than living with Crohn's or colitis is living ALONE with Crohn's or colitis.
Here are a few ways to get involved and connect with others going through similar experiences:
Weigh in on conversations and ask your own questions
Receive answers or advice from our team and the community. No judgments here! Have a question or want to weigh in?
Help spread awareness by sharing your own story
What do you wish people knew about your journey with IBD? What has impacted you the most while living with this invisible illness?
The prize:1 Tushy Classic 3.0 Bidet
The Tushy Classic Bidet is a modern bidet that easily clips to your existing toilet and does not require plumbing or electrical work! Keep it for yourself, or gift it to a friend.
Our giveaway runs from December 1, 2021, through December 15, 2021. Click here to enter.
Check out these articles and videos related to awareness
Article: Why I Raise Awareness
Article: Why IBD Awareness Matters
Article: Educating Others on Crohn's and Colitis
Video: The "Invisible" Me
Video: What We Wish Others Knew About Crohn's and UC
Video: IBD is Painful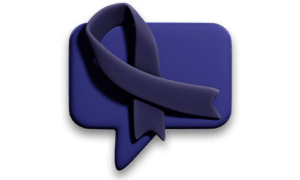 We understand, and we are here for you! Thank you for being part of our community and for helping us to raise awareness for Crohn's and colitis.
This article represents the opinions, thoughts, and experiences of the author; none of this content has been paid for by any advertiser. The InflammatoryBowelDisease.net team does not recommend or endorse any products or treatments discussed herein. Learn more about how we maintain editorial integrity
here
.
Community Poll
What has been the most helpful for managing IBD symptoms?