Guilt of Failing Meds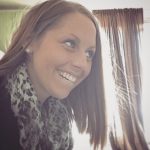 By #purpleproject

·

June 25, 2018
Let's talk about an uncomfortable topic today: when medications fail you.. rather when YOU failed medications.
There is much guilt, anger, and denial that is not talked about enough, and I hope that through this piece, we can come together and speak about what isn't spoken about enough: failure. When we were growing up, we were taught that from all mistakes, come lessons. We learn, we gain wisdom, and we grow. But what about when the failures aren't our fault?
Let's talk about failing a medication that was supposed to be "one of the greatest medications to treat "disease A" and you immediately fail it. What then? There is a sense of hopelessness that rushes over you of guilt that maybe you are that patient. The patient who doesn't respond to any meds. "What did I do? Am I at fault? Could I or should I have done something that could have prevented this?"
You are not your prescription failures
(You're simply a unicorn that is hard to treat because your genes are simply magic).
I'm going to be very transparent in this article. I'm TERRIFIED I will fail this next biologic. There is a certain guilt that resembles shame when you fail a very expensive medication. You are forced to put all your eggs into one basket. It's not talked about enough.
After you fail all oral medications available to you & realize that the remainder of your life you're expected to take these drugs to have ANY quality of life & to control active disease. There's a certain emptiness. And a LOT of guilt.
Fear of failing
There is so much energy (doctors appts, procedures, weekly labs) that go unseen, but the most invisible is FEAR. fear of failing. Time after time. GUILT. That you spend so much money per year trialing new drugs to improve quality of life. No room for error for many of us.
After SO many failed attempts, I dont blame patients for feeling self-shame, because I've been there. I'm there now. I cry when I think of finding out I had RA after becoming allergic to Humira – a blessing in disguise. I cry when I think about the number of attempts we gave Humira.
Grief
AND Remicade. I was very lucky to be able to re-trial these drugs.. especially because of my love for Remicade and how many times it saved me from resections & additional surgeries. But I worry. I cry. I grieve. When you fail a medication, there is so much grief.
I grieve over the loss of one less medication available to me, and I'm reminded of my "past self," and grieve that person I would have been, who would not have had to worry about how they will afford this next drug, the tests & appts it comes with. I grieve. A lot.
I want others to know that you're not alone when you feel that extreme fear that keeps you up at night, in the fetal position, curled up in pain, and also the fear of "what's next for me?" is a thought that haunts me. It haunts others too.
Scared of the future
I have tears as I type this, as I was diagnosed with Avascular Necrosis last week, something I could have potentially avoided had I not been on steroids for many illnesses as a child, all throughout my 30+ years on earth. I'm scared of what my future will bring.
All of the eggs in just one basket. Hopefully, Stelara will help control the inflammation quickly so we can come up with a plan and quick. I didn't ask for this life. I was given it, and I'll be damned if I remain silent in my struggles. I'm not alone in this, and neither are you.
Know that you are supported
You are loved. it's okay to feel fear, guilt.. and even apathy! The stages of grief never leave when you live in a #chroniclife bubble, and I want those who read this and feel alone, lost, and hopeless to know that everyone feels these things & a small percentage talk about it.
You are supported. Your feelings are valid. 14yrs next month, my life changed dramatically & I never imagined the trauma my mind & body would experience. I hope this makes you think about your own "grief journey" & how it's changed you, for worse but also better. You are supported.